As of 7AM, temperatures are around -10C and we have had about one centimetre of fresh snow overnight.
Grooming has been refreshed on Clearwater Main Trail and Busk Euphrates overnight. Conditions are looking good for classic and skate skiing, especially for early December. Sections of Busk Euphrates are definitely a but thin but skiable. Watch for patches of grass and/or dirt.
Mitch will head over to Apex side next to finish off grooming there.
Next grooming likely Tuesday night/Wednesday morning.
Reported on
Dec 5, 2022
at
2:57 PM
by
Jaime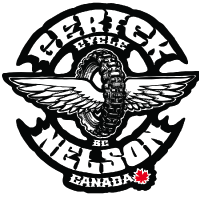 | | ABC | Distance | Open | Last Groomed |
| --- | --- | --- | --- | --- |
| | Apex | 0.86km | | |
| | Apex Rail Trail | 1.04km | | |
| | Busk | 3.29km | | |
| | Busk Connector | 0.51km | | |
| | Cabin Loop | 1km | | |
| | Camp Busk Loop | 0.58km | | |
| | Clearwater | 6.77km | | |
| | Clearwater Bypass | 0.37km | | |
| | Clearwater Top Spur | 0.45km | | |
| | Clearwater Upper Top Spur | 0.45km | | |
| | Cottonwood | 1.31km | | |
| | Cottonwood Dog Trail | 1.56km | | |
| | Cottonwood Extension | 1.1km | | |
| | Euphrates | 3.03km | | |
| | Moose Loop | 0.48km | | |
| | Night Creek | 0.95km | | |
| | Night Loop | 1.27km | | |
| | Night Loop Teaching Hill | 0.14km | | |
| | Teaching Corridor | 0.4km | | |
| | Terrain Park | 0.27km | | |
| | Wolverine Loop | 0.53km | | |
| | Easy | Distance | Open | Last Groomed |
| --- | --- | --- | --- | --- |
| | Apex | 0.86km | | |
| | Apex Rail Trail | 1.04km | | |
| | Cottonwood | 1.31km | | |
| | Cottonwood Dog Trail | 1.56km | | |
| | Cottonwood Extension | 1.1km | | |
| | Night Creek | 0.95km | | |
| | Night Loop | 1.27km | | |
| | Night Loop Teaching Hill | 0.14km | | |
| | Teaching Corridor | 0.4km | | |
| | Intermediate | Distance | Open | Last Groomed |
| --- | --- | --- | --- | --- |
| | Busk | 3.29km | | |
| | Busk Connector | 0.51km | | |
| | Cabin Loop | 1km | | |
| | Camp Busk Loop | 0.58km | | |
| | Clearwater | 6.77km | | |
| | Clearwater Bypass | 0.37km | | |
| | Clearwater Top Spur | 0.45km | | |
| | Clearwater Upper Top Spur | 0.45km | | |
| | Euphrates | 3.03km | | |
| | Terrain Park | 0.27km | | |
| | Wolverine Loop | 0.53km | | |
| | Today | Distance | Open | Last Groomed |
| --- | --- | --- | --- | --- |
| | Euphrates | 3.03km | | |
| | Busk | 3.29km | | |
| | Clearwater | 6.77km | | |
| | Clearwater Bypass | 0.37km | | |
| | Clearwater Top Spur | 0.45km | | |
| | Clearwater Upper Top Spur | 0.45km | | |
| | Night Loop | 1.27km | | |
| | Advanced | Distance | Open | Last Groomed |
| --- | --- | --- | --- | --- |
| | Moose Loop | 0.48km | | |
| | 1-3 Days Ago | Distance | Open | Last Groomed |
| --- | --- | --- | --- | --- |
| | Apex | 0.86km | | |
| | Apex Rail Trail | 1.04km | | |
| | Cottonwood | 1.31km | | |
| | Cottonwood Extension | 1.1km | | |
| | Cottonwood Dog Trail | 1.56km | | |
| | Wolverine Loop | 0.53km | | |
| | Moose Loop | 0.48km | | |
| | Cabin Loop | 1km | | |